Just southwest of Rocky Mountain National Park, you can discover plenty of hiking trails in Breckenridge, Colorado. Though known for the excellent ski mountain, Breckenridge also contains plenty of summer activities, including hiking, that you can experience while staying in some wonderful Breckenridge Vacation Rentals.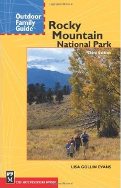 About Rocky Mountain National Park
"We stood on the mountain looking down at the headwaters of Little Thompson Creek, where the Park spread out before us. No words can describe our surprise, wonder and joy at beholding such an unexpected sight."
- Milton Estes on the discovery of Estes Park on October 15, 1859
"In years to come when I am asleep beneath the pines, thousands of families will find rest and hope in this park."
- Enos Mills

Thanks to local chambers of commerce, women's clubs, conservationists, the Colorado Mountain Club, R. B. Marshall of the U.S. Geological Survey and Enos Mills, the area that would become Rocky Mountain National Park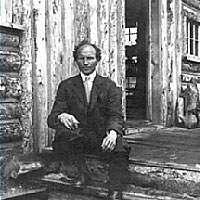 has been preserved forever for generations to come. On January 25, 1915, President Woodrow Wilson signed legislation into law that designated Rocky Mountain as a national park. As you might expect, the Rocky Mountain News was quite ecstatic about the designation:
"The people of Colorado have many things to be thankful for at the beginning of this new year, but perhaps none of them, not even the remarkable revival of the mining industry, means more to the future of the state than the creation of the Rocky Mountain National Park.
The passage of this bill is the crowning result of one of the best organized and most efficiently managed campaigns ever conducted by Colorado people to obtain any benefit for the state."
Now encompassing more than 265,000 acres in northern Colorado, Rocky Mountain National Park remains home to some of the most spectacular scenery on Earth. From wooded forests, to alpine tundra these majestic mountains provide habitat to more than 60 species of mammals, including elk, bighorn sheep, black bears, moose, mountain lions, bobcat and mule deer. More than 280 species of birds visit or reside in the park as well, including such varied species as white-tailed ptarmigans, Clark's nutcrackers, Steller's jays, water ouzels, golden eagles and prairie falcons.
Rocky Mountain National Park is also a hiker's paradise for adventurous types seeking wilderness and solitude. The park offers more than 350 miles of trails that lead to some of the most spectacular scenery on the planet. Roughly one-third of the park is above tree-line, and more than 60 peaks top out above 12,000 feet; with 14,255-foot Longs Peak being the highest. Rocky Mountain also has 147 lakes, roughly 450 miles of streams, and several small glaciers and permanent snowfields that can be found in the high mountain cirques.
Park visitors don't have to hit the trail to view amazing scenery, however. Traveling 48 miles from Estes Park, over the Continental Divide, and down to Grand Lake is the spectacular Trail Ridge Road, which offers numerous vantage points for soaking in views along the way.
Below are links to several articles that will provide additional information to help you plan and enjoy your visit to Rocky Mountain National Park.
Hiking in Rocky Mountain National Park
Rocky Mountain National Park Trails
The Top 10 Hikes in Rocky Mountain National Park
The Best Easy Hikes in Rocky Mountain National Park
Trail Status Reports and Updates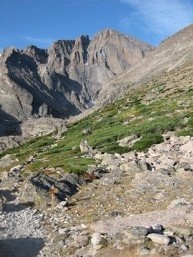 Park Ranger Led Hikes
Before setting out on your hike it's always a good idea to stop by a park visitor center to obtain any recommendations or warnings about the trail you plan to hike.
Hikers should also be prepared for a wide range of temperatures and weather conditions while hiking in Rocky Mountain National Park. Temperatures in the mountains typically fluctuate as weather patterns change, especially at the higher elevations. The west side of the Continental Divide in Rocky Mountain National Park receives more precipitation. On average, Grand Lake receives almost 20 inches of moisture every year, while Estes Park receives just over 13. During the summer months daytime temperatures can reach into the 80s; however, overnight lows throughout the park can drop into the 40s, and snow can fall anytime. You should automatically expect temperatures to be at least 10 to 15 degrees cooler in the higher elevations at any given time. For current weather conditions and forecasts, please click here.
Rocky Mountain National Park Travel Information
Rocky Mountain Weather Forecasts and Climate
Camping in Rocky Mountain National Park
Colorado Forest Fire Information
Hiking with your Dog in the Rocky Mountain National Park area
Winter Activities in and around Rocky Mountain National Park
Accommodations near Rocky Mountain National Park
Rocky Mountain National Park Hiking and Travel Guide Books
Hiking Checklist
Taking care of your hiking feet
Hiking Foods / Calorie Calculator