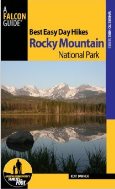 Copeland Falls
Trail Features:
Waterfalls


Trail Location:
Wild Basin Trailhead
Roundtrip Length:
0.9 Miles

Trailhead Elevation:

8500 Feet

Total Elevation Gain:
75 Feet
Avg. Elev Gain / Mile:
174 Feet
Highest Elevation:
8575 Feet
Trail Difficulty Rating:
1.01 (easy)
Parking Lot Latitude
40.20883
Parking Lot Longitude
-105.56614
Trail Description
:
The hike to Copeland Falls begins from the fairly remote Wild Basin Trailhead in the southeastern corner of Rocky Mountain National Park, located near the small communities of Meeker Park and Allenspark. To reach the trailhead from Estes Park, drive 12.6 miles south on Colorado Highway 7 to the Wild Basin Road junction and turn right. After driving 0.4 miles, make another right turn into the park. The Wild Basin Trailhead is located roughly 2.2 miles from the park turn-off on a narrow, two-wheel drive gravel road.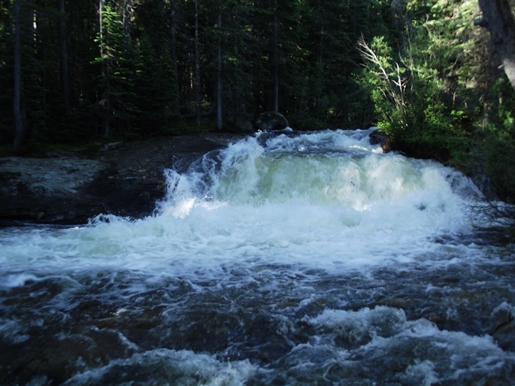 After leaving the parking area, the roughly three-foot high Lower Copeland Falls will arrive just one-third of a mile from the trailhead. Upper Copeland Falls is located roughly one-tenth of a mile further upstream along the North St. Vrain Creek. There's a side trail that visits both the lower and upper falls, which parallels the main trail. Once you've visited Upper Copeland Falls you'll have the choice of retracing your steps back to the trailhead, or you could merge onto the main trail, take a right, and then return back to the trailhead. Either route will allow you to enjoy this absolutely beautiful and pristine subalpine forest.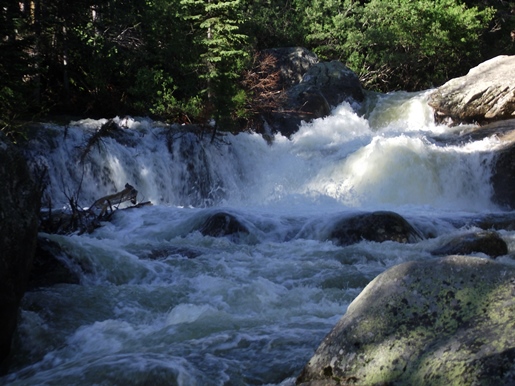 In addition to Copeland Falls there are several other scenic attractions in this area if you wish to extend your hike, including Calypso Cascades, Ouzel Falls, Ouzel Lake and Bluebird Lake.