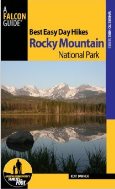 Coyote Valley Trail
Trail Features:
Scenic Views, Wildlife, Easy Stroll


Trail Location:
Coyote Valley Trailhead
Roundtrip Length:
1.0 Miles

Trailhead Elevation:

8870 Feet

Total Elevation Gain:
15 Feet
Avg. Elev Gain / Mile:
30 Feet
Highest Elevation:
8885 Feet
Trail Difficulty Rating:
1.03 (easy)
Parking Lot Latitude
40.3449
Parking Lot Longitude
-105.85854
Trail Description
:
The Coyote Valley Trail hike begins from the Coyote Valley Trailhead, located 5.5 miles north of the Grand Lake Entrance.
The Coyote Valley Trail offers hikers of all abilities the opportunity to explore the beautiful Kawuneeche Valley, as well as the chance for spotting a variety of wildlife. This trail is also one of two trails in Rocky Mountain National Park that are wheelchair accessible (the other is the Bear Lake Nature Loop).
Starting from the small parking area the trail begins by traveling westbound, and in less than a tenth-of-a-mile will cross the Colorado River. From this footbridge you're only a little more than 10 miles downstream from the Colorado's headwaters in the Never Summer Mountains and the western slopes of the Continental Divide. From this point forward the mighty river travels another 1400 miles before spilling out into the Gulf of California.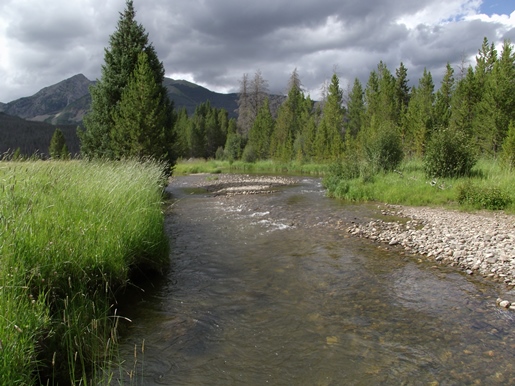 Just after crossing the footbridge you'll see a picnic area off towards the left. To continue on the Coyote Valley Trail hikers should turn right at this junction.
In addition to meandering along the Colorado River, the trail offers sweeping views of the Kawuneeche Valley. This valley offers prime elk and moose habitat, especially near the river and surrounding wetlands where sightings are fairly common. You'll also have the opportunity for spotting deer, coyotes, beaver, hawks, golden eagles, osprey and kingfishers. As a result of being reintroduced in 1978, river otter may also be seen in and around the river as well.
As you proceed up the valley hikers will have outstanding views of the Never Summer Mountains. Mt. Stratus and Green Knoll will be the prominent mountains towards the northwest. The range received its name from the Arapaho Indians, who called these mountains Ni-chebe-chii, which directly translates into "Never No Summer". Wishing to avoid the use of a double negative, the U.S. Department of the Interior's Board on Geographic Names settled on Never Summer Mountains. Prior to its official naming the mountains were also known as the Rabbit Ear Range.
Both the Ute and Arapaho Indians used the Kawuneeche Valley as a summer hunting ground. As you might expect, Kawuneeche is also a Native American name, and in the Arapaho Indian language it means "valley of the coyote".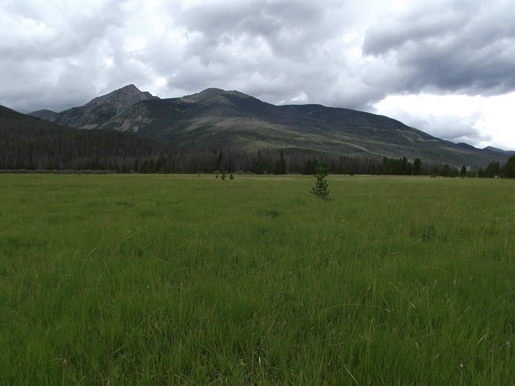 The trail offers visitors several rest stops along the way to relax and admire the sweeping views down the entire length of the valley. The large meadows of the Kawuneeche Valley are also known for their outstanding displays of wildflowers in the spring.
At just over four-tenths of a mile hikers will reach the short loop portion of the hike, which also marks the end of the trail. The loop is roughly 0.15 miles in length. After finishing this short section simply retrace your steps to return back to the trailhead.