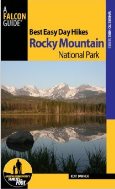 Lake Irene
Trail Features:
Lake, Scenic Views


Trail Location:
Lake Irene Picnic Area
Roundtrip Length:
0.9 Miles

Trailhead Elevation:

10,680 Feet

Total Elevation Gain:
95 Feet
Avg. Elev Gain / Mile:
211 Feet
Highest Elevation:
10,680 Feet
Trail Difficulty Rating:
1.09 (easy)
Parking Lot Latitude
40.41399
Parking Lot Longitude
-105.81913
Trail Description
:
The loop hike around Lake Irene begins from the Lake Irene Picnic Area, located 15.2 miles north of the Grand Lake Entrance, and 4.7 miles south of the Alpine Visitor Center. The trailhead is located at the far end of the parking area, just beyond a couple of picnic sites.
From the picnic area the trail descends towards the north shore of Lake Irene. In just over a tenth-of-a-mile hikers will reach the short loop portion of the hike. Although you can proceed around the lake in either direction, this hike description follows in a counter-clockwise direction. From the junction hikers should stay towards the right and continue along the western shore of the lake.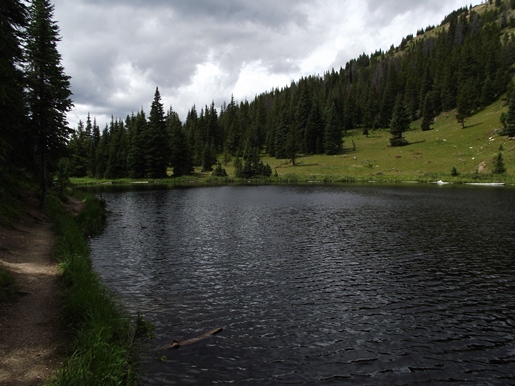 Lake Irene lies in a small basin just west of the Continental Divide. The tiny lake was named for one of the guests that stayed at Camp Wheeler, a rustic dude ranch owned by "Squeaky Bob" Wheeler during the early part of the 20th century.
Once past the lake, at just over four-tenths of a mile, hikers will reach a side trail that leads to an overlook. This short side trip is only 20 or 30 yards off the main trail, and offers scenic views of a large meadow and a few far-off mountains.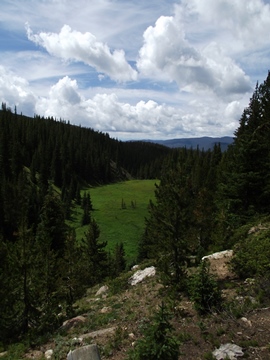 After taking in the views from the overlook hikers should return back to the main trail. From the junction you'll turn right and begin heading towards the Ute Trail junction, located just east of Phantom Creek. From its source at Lake Irene, Phantom Creek only flows for a couple of miles before reaching the Colorado River, just south of the Colorado River Trailhead.
To continue on the loop hikers should turn left at this junction. To the right the old Ute Trail proceeds steeply down towards Fairview Curve. According to Rocky Mountain National Park: A History, the Ute Indians likely traveled across the National Park using several east-west routes, such as Forest Canyon, Flattop Mountain, Fall River and Trail Ridge, in order to reach their traditional hunting grounds on the Great Plains.
From the junction the trail begins heading northbound, and soon begins following along the eastern shore of Lake Irene. Just before reaching the footbridge near the north end of the lake, the loop portion of the hike ends. From this point simply retrace your steps to return back to the parking area.
Visitors should note that there are a couple of social trails along the northern and southern ends of the lake. Although they may cause some confusion, it's simply a matter of staying on the main trail.